A critical part of our value proposition is supporting your business through periods of growth. In today's fast-paced environment, companies have access to a variety of options to manage growth and cash flows including: debt financing, private equity, public offerings and more. Taking that next step often requires more robust internal controls and financial reporting. Leverage our partners' expertise to supplement your existing in-house processes.
We offer comprehensive solutions to assist you along the way. Whether your needs are centered around: expanding financial reporting, a new accounting framework, forecasting, or if you just need some support in working with your auditors – we're here to advise.
K&P CPAs integrated advisory professionals assist clients with:
 – Initial Public Offerings
 – Financing
 – Transaction Advisory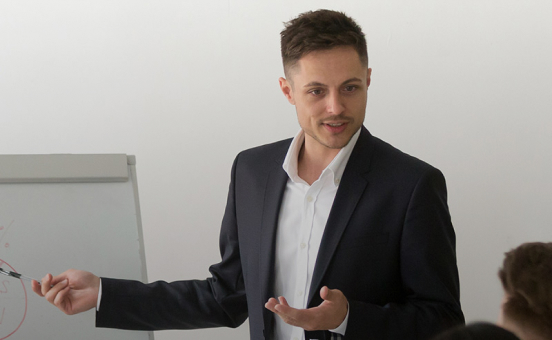 Financial forecasting, scenario planning, and risk assessment utilizing a blend of quantitative and qualitative analyses, these services aim to forecast future financial outcomes and provide strategic planning guidance.
The preparation of financial statements in compliance with relevant accounting standards, such as IFRS or ASPE. This includes income statements, balance sheets, cash flow statements, and supporting schedules to facilitate corporate governance, audit processes, or managerial review.
Tailored assistance for businesses looking to divest assets or undergo a full sale. This service encompasses valuation analyses, preparation of confidential information memoranda, and facilitation of bidding processes, aimed at optimizing transaction value and structuring.
Specialized service targeted at potential acquirers, which includes the identification and evaluation of target businesses, valuation assessments, and negotiation support. This enables clients to make informed decisions, mitigate risks, and execute acquisitions efficiently.
Assisting the buyer or seller with completing the detailed scrutiny of financial, operational, and strategic aspects of a business entity under consideration for a transaction. This supports clients in assessing risks, validating assumptions, and achieving transaction objectives.
A thorough analysis aimed at assessing the effectiveness of an organization's internal control systems. This includes the documentation of control activities, evaluation of control design, and recommendations for enhancements to ensure compliance with regulatory frameworks.
What Our Clients Say About Us
We come to your aid with a refined skillset of all things finance. Our people are experienced in dealing with challenge and will keep your business growing.
Our mission is to provide our clients with the highest quality accounting and financial services while maintaining the utmost level of integrity, professionalism, and trust. We aim to empower individuals and businesses to make informed financial decisions, navigate complex financial landscapes, and achieve their financial goals.